Pallet – 20 Pcs – DVD Discs, Unsorted, Other, In Ear Headphones – Open Box Customer Returns – VTECH, Universal Studios, WARNER HOME VIDEO, JLab
Upgrade your inventory and save big with merchandise pallets for sale at Amazon Pallets. This pallet includes 520 unsorted DVD discs, in-ear headphones, and other miscellaneous items from top brands like VTECH, Universal Studios, WARNER HOME VIDEO, and JLab. These customer returns offer a 75% plug and play success rate, providing great value for resellers and businesses. Please note that all items are sold "AS IS" without warranties, and packaging may vary. Explore our wide selection and experience the convenience of liquidation warehouse shopping near you. Visit Amazon Pallets today and unlock exciting opportunities for your business.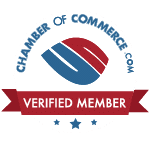 Discover Great Deals on Merchandise Pallets for Sale at Amazon Pallets
Pallets for Sale: Unlock Exciting Opportunities
Welcome to Amazon Pallets, the ultimate destination for finding incredible deals on Merchandise pallets for sale. In this pallet, we present 520 unsorted DVD discs, other miscellaneous items, and in-ear headphones. These open box customer returns come from well-known brands such as VTECH, Universal Studios, WARNER HOME VIDEO, and JLab. Please note that these items are sold in their current condition, and no testing or repairs have been attempted.
Customer Returns: What to Expect
Our inventory consists of customer return items that have been sold to end-users and subsequently returned through various channels. As such, no testing or repairs have been conducted on these products. While we estimate a 75% plug and play success rate, this is not a guarantee that 75% of the products will function perfectly. It is simply an estimate based on our experience with this type of inventory.
Manifest Variance and Representation
Please be aware that the manifest provided is not 100% accurate but serves as a representation of the overall contents of the pallet. There may be some variance in the actual contents. While we strive to provide the most accurate manifest possible, we do not offer credits for missing or mismatched items since all products are sold "AS IS."
Responsible Recycling Practices
To ensure responsible recycling practices, we exclusively sell to buyers possessing valid R2 certification. By adhering to these standards, we contribute to a sustainable and environmentally friendly approach to e-waste management.
Packaging and Warranty Information
The packaging of the items in this pallet may vary, ranging from new to opened, distressed, or missing. Additionally, please note that warranties are not valid on any customer return inventory. All items are sold "AS IS," and the cosmetic and operational condition is not guaranteed.
Explore Liquidation Warehouse near Me
Amazon Pallets offers the convenience of a virtual liquidation warehouse near you. No longer do you need to visit physical locations with limited options and operating hours. Our online platform provides a wide range of pallets, including return pallets, allowing you to find great deals on a variety of products.
Warehouse Liquidation near Me: Your Solution
Whether you're a business owner, reseller, or simply looking for affordable options, our warehouse liquidation near you is the ideal solution. With our commitment to responsible recycling practices and a wide selection of pallets, we offer a convenient and reliable way to access quality merchandise at competitive prices.
Shop Now and Save with Amazon Pallets
Visit https://amazonpalletsforsale.com/ today to explore our vast selection of pallets for sale. Upgrade your inventory, find exciting products, and enjoy the convenience and value of Merchandise pallets for sale. With our commitment to quality and customer satisfaction, you can trust us for all your pallet needs.